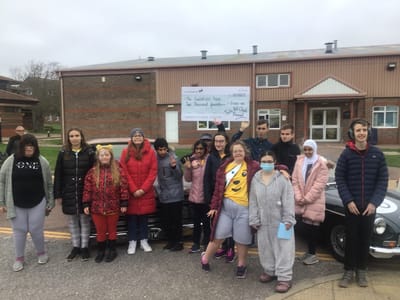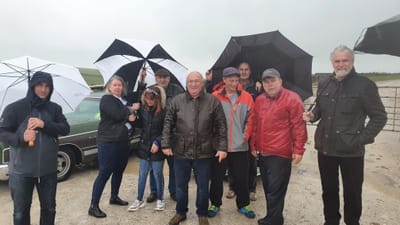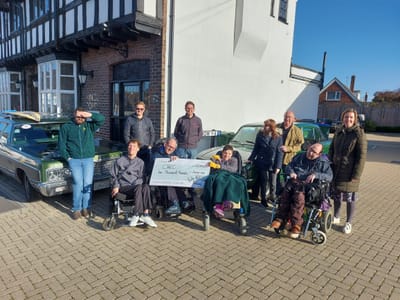 Saturday 2nd October 2021

When the Firle Hill Climb handed over the cash raised to the Southfield Trust in 2019 it rained and that tradition was well and truly kept up this year. With a warning of torrential rain and high winds a hardy bunch of hill climbers gathered at the very top of our hill to mark the award of £4000.00 to our chosen charities of CHEC and the Southfield Trust. An incredible amount considering that the hill climb didn't even take place for the second year running. A feat that we have no intention of repeating again!

Those that stood upon that wet and windy hill top typify the attitude of the Firle Hill Climb. Dedicated and selfless with a very firm grasp on the whole point of the hill climb. To enjoy the use of our classic cars whilst raising funds for two very worth while causes. Thank you to everyone that donated, sponsored or gifted their entrance fee this year. A spectacular gesture of generosity from every single one.

November 2021 CHEC and The Southfield Trust big cheques.

After a bit of a break and time to dry out we finally got around to handing over the big cheques to both CHEC and The Southfield Trust. A fantastic turn out in Eastbourne, thank you so much to those that gave their time to support us.

Special thanks must go to the following:

Nutley Sports & Prestige Centre, Nutley.
Sam Howard of How Detailed, Lewes.
Alan Wilkinson of Brighton & Lewes Flea Markets.
Mark Sutton of Suttonz, Eastbourne.
Val & Peter of PJB Consultancy.
Elite Medical & Ambulance Services of Hellingly.
WC Hire of Henfield.
Gerry Wadman.
Rupert & Annette Lloyd Thomas.
Peter S Taylor Insurance.
SM Trimming.
Taylor Automotive.
Pyrotec.